Be part of our team!
Do you have a passion for systems development, payment solution and the mobile services of the future? Send in an application to us today!
We at Recommit offer good prerequisites for our coworkers to enhance their technical skills within IT. This means that we create value for our customers through the coworker's knowledge, our structure and collective experiences.
To work from the point of change, to find innovative technical solutions and to think in the terms of processes is our independent challenge. In the recruitment process Recommit strives for equal and value gender, ethnic and cultural diversity. As someone who works for us, you will need to master English in speech and written form.
Recommit as an employer
To work at Recommit means that you have the opportunity to affect your work tasks, to be close to management and business decisions. We value your personal development both as a human and a professional. We offer continuous improvement of your competence through our education program, Recommit Academy.
We at Recommit believes in balance between work and spare time. We focus on an open dialog and feedback with all employees. Your health is of course important and as an employee you always have access to the company health services and use our very generous healthcare/wellness benefits.
Open positions:
System Developer C# .NET
We are looking for a C# .Net system development that appreciate working as a consultant in a small technology company. You work independently, are innovative and are able to find solutions that are useful and contribute to business benefits. You have experience working in teams and are familiar with agile project methods.
As a system developer, you understand solutions from an overall perspective, both front-end and back-end, and you are good at finding solutions that match the customer's needs. A strength is how you structure code that enable the best user experience and scalability.
Our customers is within media, education, retail, e-commerce and telecom. Our office is centrally located in Stockholm and our customers and assignments are primarily within the Stockholm region.
We at Recommit are a small group of easy nerdy people who primarily think life should be fun and that our own passions and life goals are met. With us, we want to give you a work environment that will challenge you, able you to develop and where you feel protected. 
You should have :
At least four years work experience of system development within .Net and C#
Relevant education in computer science
Be able to communicate and collaborate with colleagues and users
Experience in working with agile projects 
Techniques that you should have worked with:
MS SQL Server
WPF
WCF
Web Services
Version control 
To your advantages if you also have: 
Experience of any other programming language such as Java, PHP, Ruby or Python
MVC
JQuery
AngularJs, Knockout or React with REST-api
LESS and/or SASS
App development experience within iOS / Android
Test driven development 
Above all, you as a person are curious, responsible, flexible and aspiring to develop innovative products and services in the forefront of technology along with like-minded ones. 
Does this sound like something for you? Apply by October 31st and meet us for an unconditional first meeting. If you have any questions, please contact our recruitment manager, Jonas Källman, at jonas.kallman@recommit.se.  
We are looking forward to your application!
UX and Interaction Designer
As resource consultants, we help our customers succeed in the online world. Usability and design are crucial. In order to respond to the increased demand, we now reinforce interaction design and graphic design with you who have a keen interest in usability. You get a varied everyday life in a company with a positive climate and high ceilings, where we actively share our knowledge and experience. We are looking for you who want to grow as an individual and continue to develop your technical skills.
In your role as interaction designer, you work closely with end users, claimants, developers, testers, and sometimes even other designers. With functional and stylish interface for complex systems, you help the end user to feel smart.
The tasks are varied and range from user research and concept development to interface designs and, if you like, graphic design. You may also develop interactive mockups to demonstrate your ideas. Often, the projects are about graphic interfaces for web and mobile platforms, but there is also the opportunity to work with physical products.
Who we think you are:
You have wide experience of usability. Through your education and experience, you have specialized in any field, such as user research, interaction design, graphic design or usability testing. You also understand the appropriate methods and tools.
As a person, you are creative, committed and easy to inspire others. You like working against many different contact areas and looking for cooperation as a matter of course. You are also good at communicating as well as being responsive.
Does this sound like something for you? Apply and meet us for an unconditional first meeting. If you have any questions, please contact our recruitment manager, Jonas Källman, at jonas.kallman@recommit.se..
We are looking forward to your application!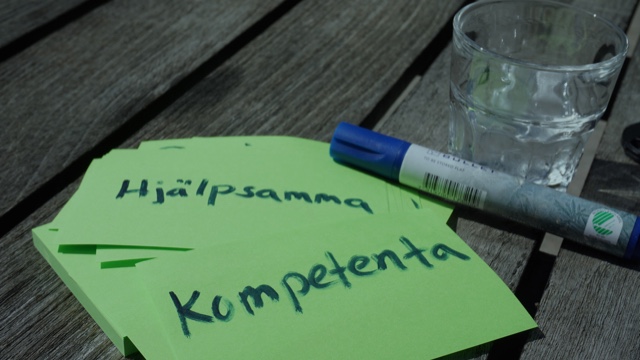 Competence & development
Your expertise is the basis of our offer and therefore as important to us as it is for you. We set a budget for you to be able to attend courses or acquire tools that you need in your skills development. We also utilizing the power of our combined skills by sharing knowledge and experience. There is always someone who you can ask for help.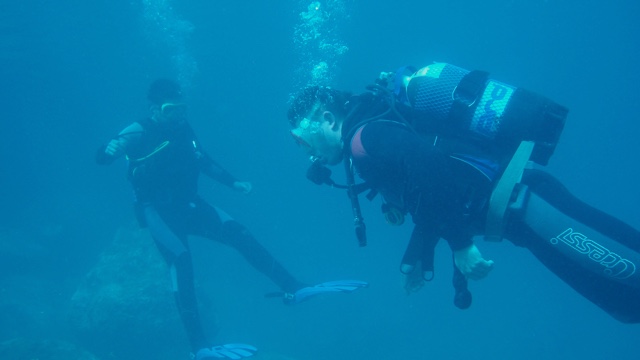 Benefits
Your salary and benefits are essential and if you work at Recommit you will have a strong monthly wage. We provide occupational pension according to the ITP standard. You receive private healthcare with direct access to specialists. We pay (up to 10 000 SEK) for the physical activity that you enjoy. You will get computers, mobiles and other technical tools according to what you prefer.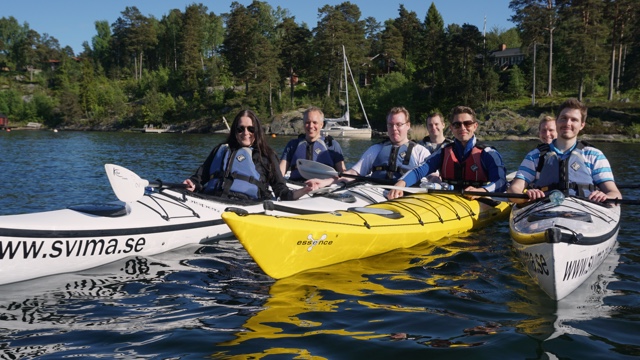 Social activities
We try to meet up as often as possible after work to socialize and have fun. We organize two conferences a year to spend time and develop together. During the winter months, we look forward to going south to refuel sun and heat. We often try something new, like desert safaris, snow scooter and scuba diving. New experiences strengthen us as individuals and become memories. Life is an experience and we at Recommit want to manage it well together with you.